A Mmmmmmusical Family – Part I
Michael and Matthew have many things in common. And with these many things, they have Makayla and Max in common, who also have Martha and Michael in common. But all in all, Michael, Matthew, Makayla, Max, Martha, and Michael have one particular thing in common: a brother-sister musical bond at play.
Twelve-year-old Michael Hamby picked up the acoustic guitar four years ago. It wasn't until Michael was nine that he met Matthew McCall, his guitar teacher and friend ever since. Michael and Matthew speak admiringly of each other and do not hesitate to recognize the exemplary traits that the other possesses. Michael smiles at his teacher, explaining, "Matthew is a very responsible guy and almost has never had to cancel a lesson." While Michael appreciates the dedication and loyalty Matthew has shown to him as his student, Matthew describes Michael's similar earnest nature. "Michael is so diligent. I learn from watching the way that he works. There have been times where I have asked, 'Do you want to take a break from this? Do you want to watch me play it before you go back and take another crack at it?' And he'll say, 'No, I'm gonna keep going.'"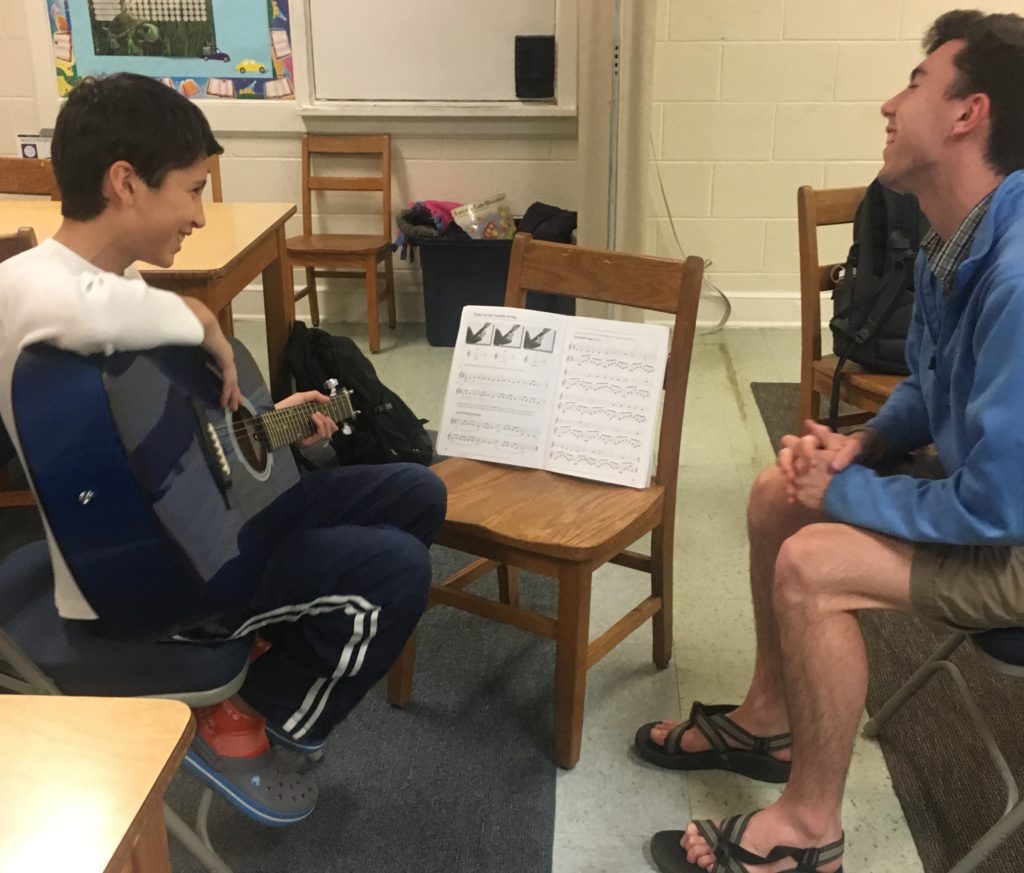 Michael is not the only musical member of the Hamby family. His younger sister, Makayla, is taking piano lessons with Musical Empowerment.
A special bond can be formed between siblings who love music. And although 7th grader Michael Hamby may chuckle and hesitate to admit it, that is true of Michael and Makayla. Ever since his early years of playing guitar, Matthew has similarly experienced a special musical bond within his family. Matthew speaks of the musical relationship that he continues to share with his older sister, who also plays guitar. "We have a lot of fun singing together and do so just about every time we visit home. We particularly love singing hymns together."
Matthew and Michael both have sisters with whom they share their talents. Like many student-teacher pairs, these two learn from each other in an endearing, older-to-younger-brother manner built on respect, high ambitions, and plenty of laughs…but maybe without all of those pranks and mishaps that you get in a household of siblings.
Stay posted for more stories to come about the Hamby family and their mmmmmmusical troupe. Mark your calendars, because Michael and Matthew are preparing a song to perform with Makayla and her teacher, Max, in the Spring Recital on April 22nd at 4pm at the University United Methodist Church on Franklin Street!