Changing Lives Through Music and Mentorship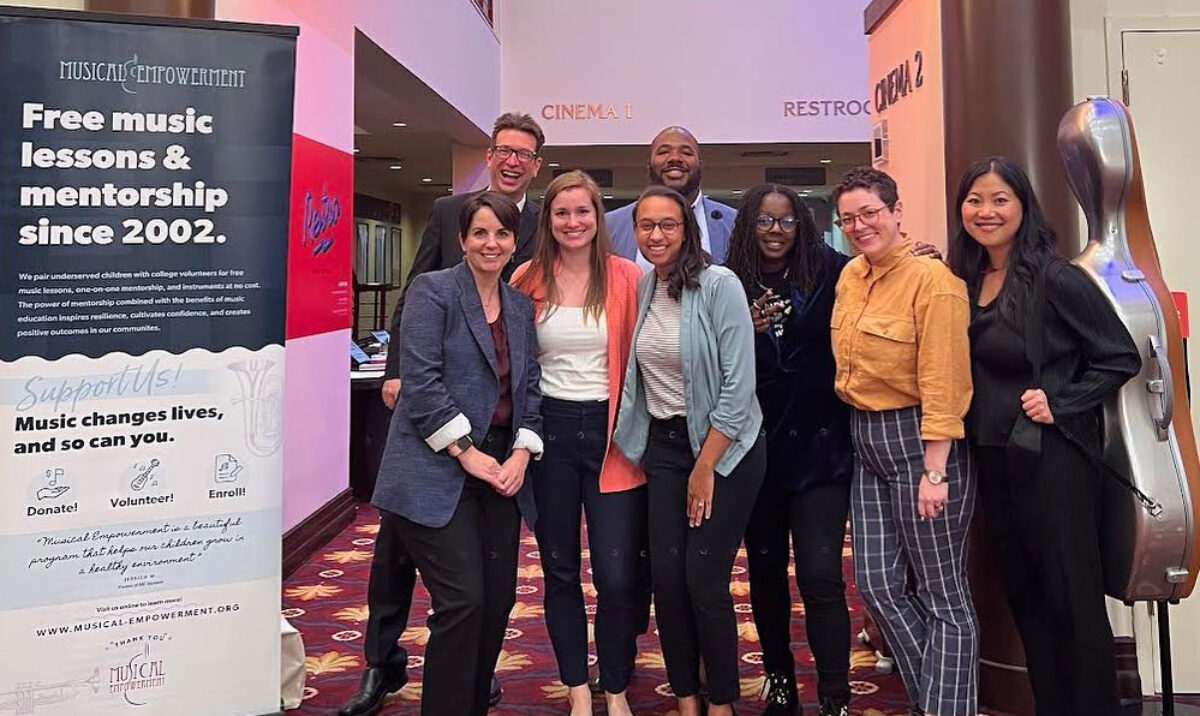 20th Anniversary Event Series!

Click below to view a full recap and watch videos from all our events!
View Recaps of all our Events!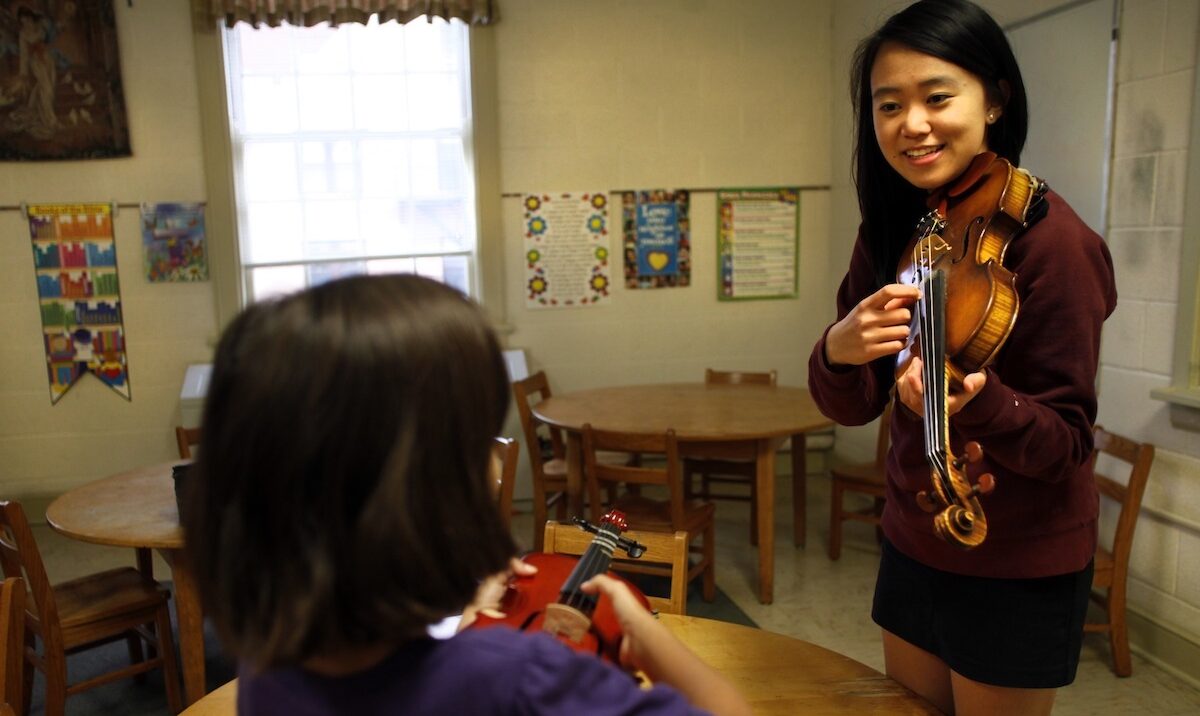 What We Do
We work to change lives through music and mentorship! Our programs pair underserved children with college volunteers for free music lessons, one-on-one mentorship, and instruments at no cost.
Learn More
Our Impact
1,746
Children served with free music lessons
3
States with collegiate chapter
20
Years of service and mentorship
Check out our 2020 Impact Report!
Our Story
Founded in 2002 at University of North Carolina, Musical Empowerment has grown into 7 active chapters between New Hampshire, New York and North Carolina. Dedicated college volunteers from all majors of study offer their time and talent to mentor students through music education.
Hear it from our Mentors, Parents, and Teachers
"M.E. has been a great experience for me – I learn from my student every day! She's taught me how to make more time for music & stick with it even when practice gets rough. I'm so thankful to be part of this organization!"
– ME Mentor, NCSU Chapter
"Henry loves his instructor and has an increased confidence in music (and in general) due to these lessons. Additionally, his curiosity in music has exploded."
– ME Parent, RN Harris Elementary
"Xavier played his guitar yesterday during class as a way to 'center' himself after a difficult conversation. A confirmation of the power of music & mentoring in the lives of our children at risk!"
– Music Teacher, RN Harris Elementary
"My child's mentor has such a positive attitude. She always tries to make a connection or recall previous experiences/comments at the beginning of each lesson. She always finds a positive comment even if it was a tough lesson or didn't have a lot of time to practice."
– ME Parent, NC State Chapter
"Musical Empowerment is a wonderful organization! I've learned more about myself through teaching than I ever have before. It's great to pass on my knowledge & keep music alive."
– ME Parent, WFU Chapter
"Music has always been a great outlet for me through difficult times & to be able to share a healthy, creative & joyful extracurricular activity with an underprivileged child…is the greatest gift I could ever give someone."
– ME Teacher, UNC Chapter
"Musical Empowerment has been a great experience for me because I learn from my student every day! She has taught me how to make more time for music and stick with it even when practice gets rough. I'm so thankful that I get to be part of this organization!"
– ME Teacher, Dartmouth Teacher
"Musical Empowerment is such a great organization. It allows me to teach music & work with kids! I love seeing the smile on Lili's face when she makes great strides in her lessons. I love ending my long Mondays with my Musical Empowerment lesson."
– ME Teacher, UNC Chapter