Daphne and Sarah, Episode 1: The Descendants
Sarah bounced into the lesson room wearing a big smile and an outfit complete with sparkling sequins, as bright and cheery as her personality. We soon began our lesson the way we always did – with scales.
"I know I've said this before, but I'm going to say it again: scales will be very useful once you start playing more classical pieces," I reassured her.
"I know," she replied with a smile.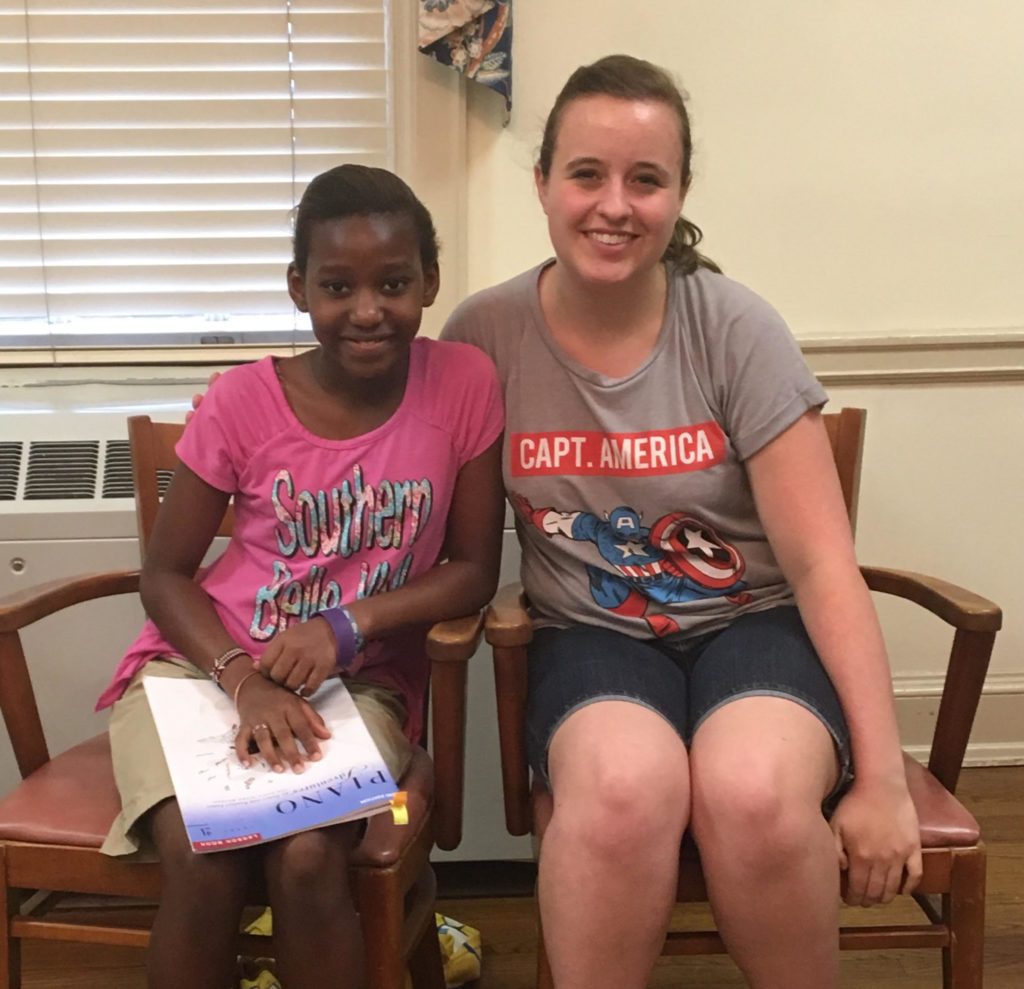 I imagine this phrase was starting to sound similar to the importance of eating vegetables in her ten-year-old mind, but she continued on without complaint.
We tinkered around with some of the pieces she was learning in her lesson book, but like many times before, I could tell she was quickly getting bored. I decided to give Sarah a new piece – Sonatina in C Major by Muzio Clementi (a piece with which most piano students are all too familiar).
I began by giving her some historical context on the piece. I explained that Clementi was an Italian composer who lived around the same time as Mozart in an effort to get her interested in the piece. The problem is, it is very difficult to get kids interested in Classical music; I know this because I was certainly not interested in the history of Classical music when I was ten years old. Thanks to some of my previous teachers, I had an idea for how to help get her more invested.
"Do you know what the word "descendant" means, Sarah?" I asked.
"It's like… if a grandfather had grandkids, and they have kids, those are his descendants," she replied with a smile and a positive attitude, like always.
"That's exactly right. Sometimes, 'descendant' can also be used in a teacher-to-student context," I added, walking over to the whiteboard. "Let me show you something."
Sarah followed close behind and watched as I wrote my name on the board. "My teacher in high school, Mrs. Smith," I narrated as I drew, "was taught by someone, who was taught by someone else…" I kept creating a sort of flowchart as I explained to Sarah that I didn't know the exact lineage.
"And until eventually somewhere along the line of teachers and students, one of these teachers was taught by Clementi himself. So, it's almost like some of Clementi's teachings have been passed all the way down to me."
I watched as Sarah's eye widened a little with wonder, but I wasn't done yet.
"The other cool thing is that my college professor, Dr. Clara Yang, was taught by…" I did know the specific lineage for this connection, writing the names down until I reached the top of the board, finally writing "Ludwig van Beethoven." "You know who that is, don't you?"
Sarah giggled and agreed – of course she knew who Beethoven was!
She looked at the board with the two "trees" branching from my name.
"You know what the coolest part is?" I drew a line below where I had written my name. "I have a student," and there I wrote Sarah's name down. "So you're a 'teaching descendant' of both Beethoven and Clementi."
Sarah smiled even wider and her eyes sparkled almost as brightly as the sequins in her outfit. "That's pretty cool," she agreed.
We returned to the piano and began learning the notes for the Clementi Sonatina. This was a little bit of a challenge for Sarah, but she is always ready to attack something new (and she sure was happy to finally find a use for one of her scales in the piece!) This was no longer a plain old classical piece written by some old person many years ago – it meant a little bit more.
I encouraged her, telling her I knew this music was difficult but I thought it would be a great goal to get it ready for the spring recital. Both Sarah and her mother thanked me as they walked out – always very grateful to see Sarah learning so much, so quickly.
I walked away from the church into the cold wintry weather with a warm heart. It gives me such joy to see how much Sarah grows each week, and I am truly thankful I have such a wonderful student, full of ambition, smiles, and sparkly outfits. I cannot wait to see what our next few semesters have to offer the both of us.