Teacher-Student Spotlight
This month, our Marketing Committee sat down and chatted with Brooke and her voice student D'Arlene. This great student-teacher pair have been working together for three years and the two had an awesome interview with a lot of hugs, smiles, and laughs!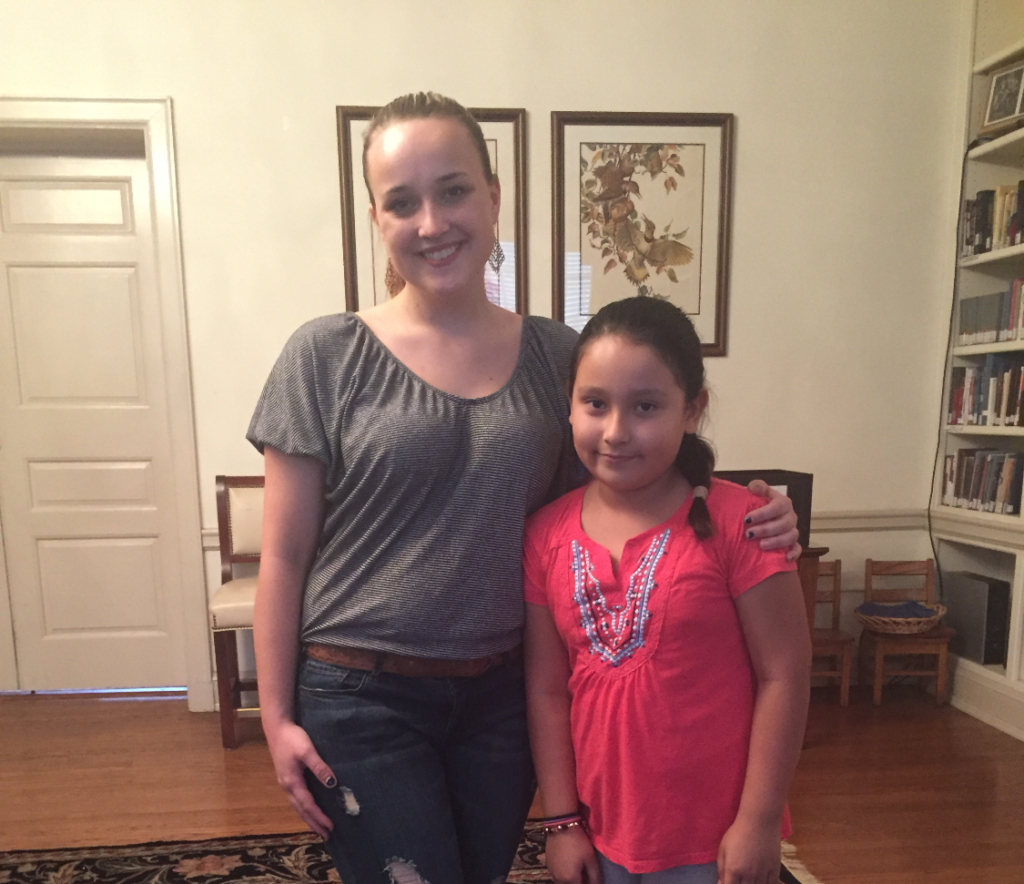 Brooke is a Senior at UNC and has been teaching with Musical Empowerment for three years. She has been singing all of her life, and began taking voice lessons in the 9th grade. She also sings in an acapella group at UNC, the Tarpeggios. She started teaching with Musical Empowerment after she learned about the organization from two friends who had an incredible experience teaching, and she decided to get involved. She told us that this experience has been even more meaningful than she could have expected because other than just teaching D'Arlene, she has received so much more by being able to perfect her own skill and developing a wonderful relationship with D'Arlene. Brooke told us, "I've had a really great experience with Musical Empowerment and think that everyone should be involved in it. It really helps you grow and understand yourself through teaching and I will miss participating in the organization after I graduate."
D'Arlene's mother told us that she found out about Musical Empowerment from a flyer she received in school and became interested because not only were the lessons free, the school does not offer choir lessons. She told us that Brooke is very sweet and accessible and is very proud of the progress D'Arlene has made and thinks that Brooke has helped her grow musically over the years. Her favorite memory from her experience with Musical Empowerment is D'Arlene performing at her first recital. D'Arlene was very nervous because it was her first time performing in front of anyone, but it was something that was very good for her and helped her grow and be prepared for future endeavors.
D'Arlene is working on Rebelde by RBD for the Fall 2015 Recital, and she says that it is her favorite song to sing. D'Arlene's favorite memory with Musical Empowerment was meeting Brooke for the first time. She also thinks that Brooke is a great role model and has developed a close relationship with her over the years. When Brooke studied abroad, D'Arlene really missed her and left her this sweet message shown below.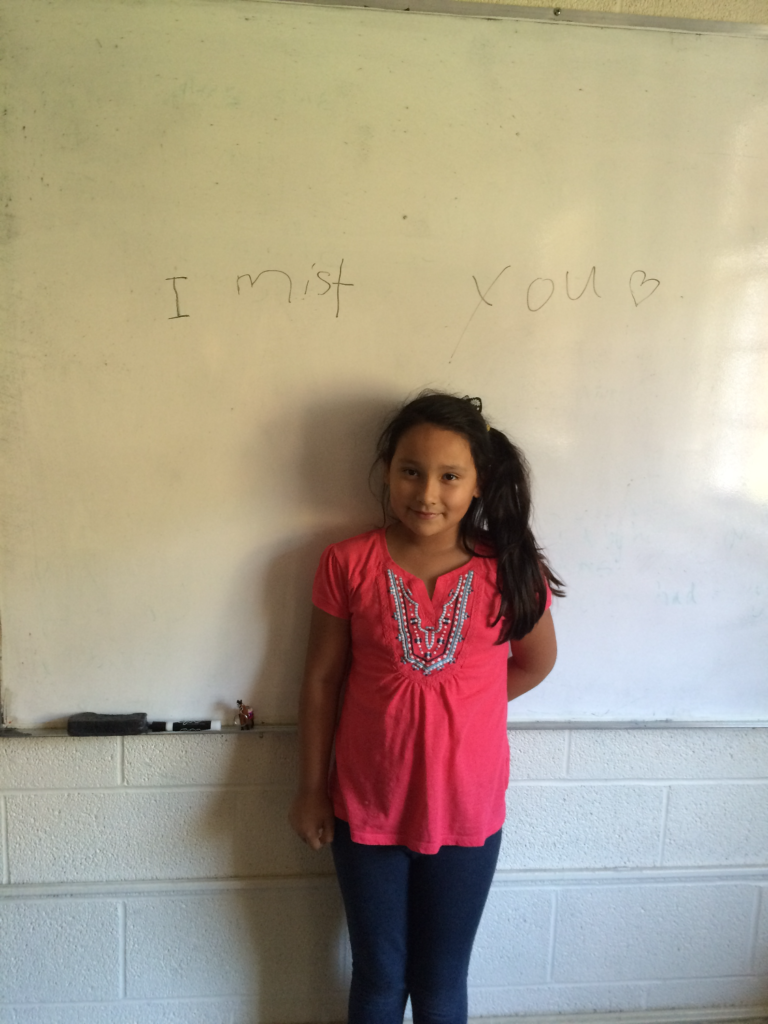 Both Brooke and D'Arlene's mother believe that D'Arlene has improved so much and that she sings very well. Brooke tells us, "It blows my mind how smart my student is and how fast she picks up on new concepts and continues to grow musically at such a young age." D'Arlene told use that she is definitely going to miss Brooke when she graduates.
#service #talent #musicians #creativity #community #education #volunteer #learning #teaching