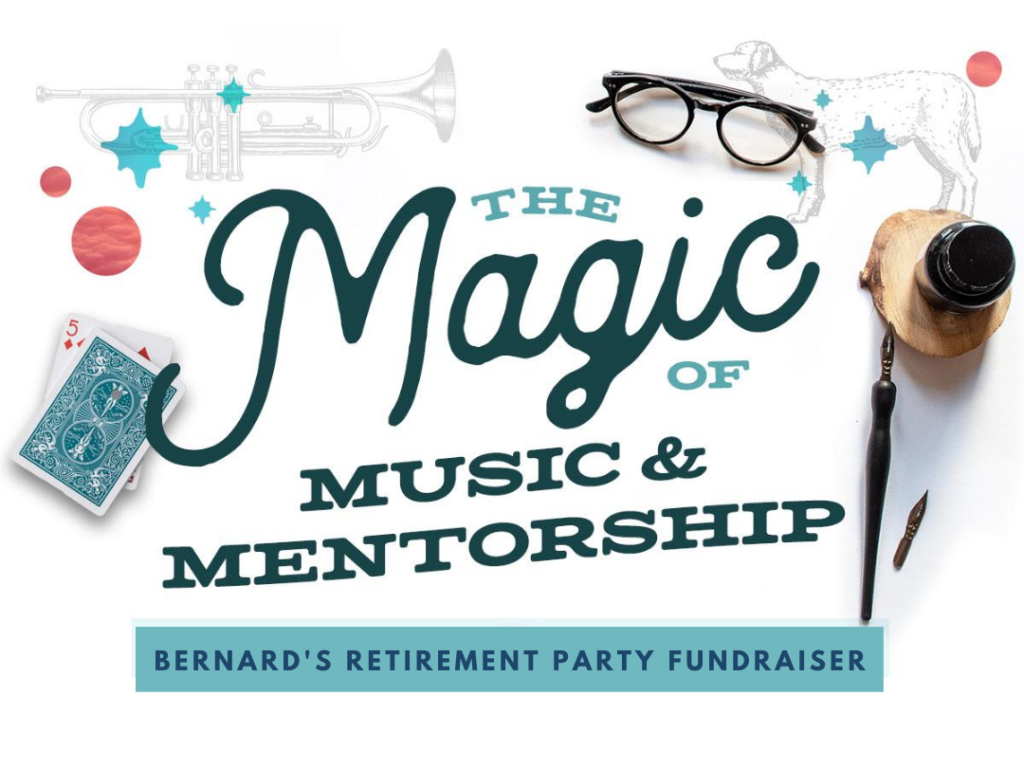 This month we celebrated "The Magic of Music & Mentorship" with a tribute to our retiring Board Chair, Bernard Glassman! His retirement party and fundraiser took place over Zoom and included surprise music guests with lots of magic. Bernard watched a video tribute as guests arrived…check it out here!
Executive Directors of both past (Meredith Richard) and present (Kelley Downey) served as co-hosts for the event. Kelley opened the curtain with a warm introduction about the importance of mentorship for our students and teachers at Musical Empowerment. Then, guests viewed and participated in a special magic show. International performer and Magician, Randy Shine, dazzled the virtual crowd as he worked his magic. His clever card tricks and interactive entertainment captivated the party attendees!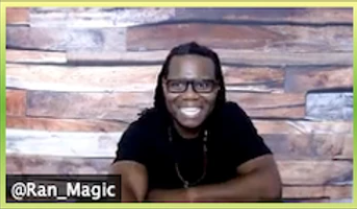 Following Randy's magic show, the program addressed, "The Magic of Mentorship." Meredith shared fond memories as she thanked Bernard for his years of mentorship and leadership. His partnership with Meredith helped to build Musical Empowerment into what it is today. Board Member, Meera Chakravarthy, celebrated Bernard's mentorship and recalled their first introduction that would ultimately change her life and change Musical Empowerment.
Performances included an original song written and played by Musical Empowerment's previous student, Melodie Tun (Meredith served as her mentor for several years). UNC Music Lecturer, Billy Stewart, moved party goers to tears with his recording of Leonard Cohen's ,"Hallelujah" – a favorite of Bernard's.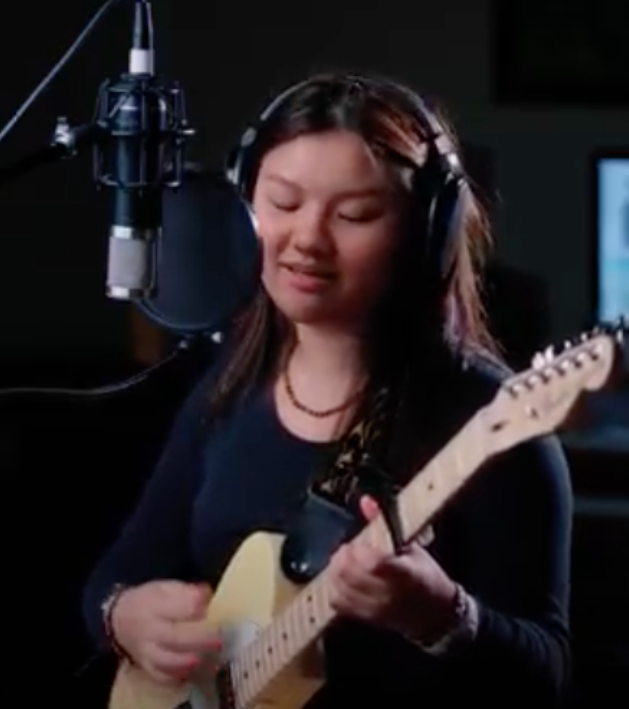 Check out these video performances by former Musical Empowerment student Melodie Tun and UNC Music School's Billy Stewart
A surprise "Lifetime Trustee" award was rewarded to Bernard for his outstanding years of service. The first and only for Musical Empowerment, Bernard will shine as a Lifetime Trustee; serving as an honorary board member and advocate for the organization.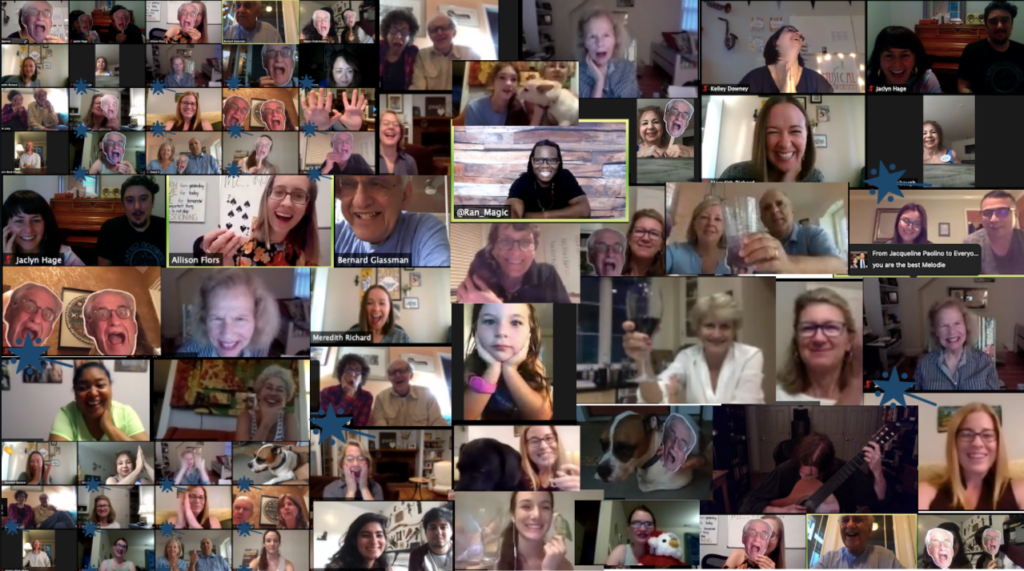 The evening concluded with a toast to Bernard and an appeal to the community to support Musical Empowerment's efforts to bring free music and mentorship to underserved youth. Attendees posed for a group photo with their pets and held silly Bernard masks to end the show with smiles.
Thanks to all who attended the event and donated in Bernard's honor. Would you like to partner with us? A gift in Bernard's honor will help to support hundreds of children who need music and mentorship – now, more than ever.