Election 2016: 9-Year-Old Maximo's Vision for the Presidency
D o you wish you had a different Presidential candidate to vote for this year? We may not be able to help this year, but 9-year-old Musical Empowerment pianist Maximo says he has plans to become President of the United States.
"I want to help the country," says Maximo. "It all started when I was in Wisconsin. There was these really mean cousins."
Maximo visited Wisconsin with his mom for a family reunion.
"We went to a cookout and I met this – not trying to be racist – Caucasian guy, and we became best friends. We played a lot. He had a toy machine gun," Max recalled.
The two boys were fast friends. They played games like Minecraft together throughout the reunion.
"The grown-ups said we could play in the bouncy house, but when we got there my mean cousin said, 'Why you got this white guy in here, we're the negro family.' And I said, 'But we're all the same, we do the same things.'"
Maximo encountered some of the racism that divides people and nations very early in life, and had a natural response to push against it at a young age.
"I just want to stop that," he says.
Maximo is full of ideas and says he already has many initiatives planned for when he gets to the White House.
"If you want to play piano, even if your parents say no, there should be another place you can go where people can teach you for free," said Max. "When I'm president, you can have pianos for free so that everyone can learn."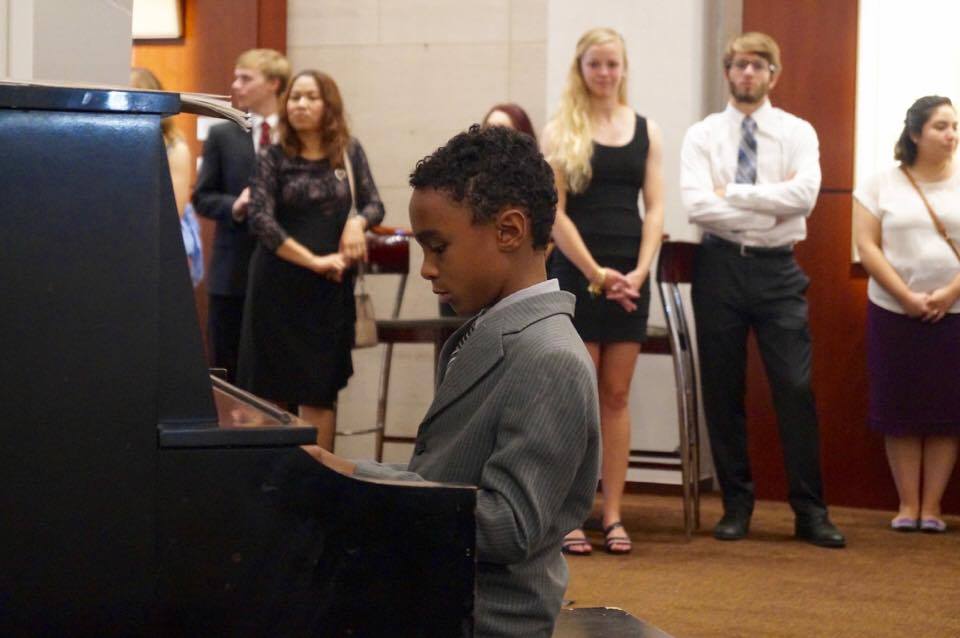 Max has been taking piano lessons for six years — since he was three years old, and has inspired his friends to start playing as well.
"I think they have a piano in the White House already," says Max.
He loves to perform and played Fur Elise at the North Carolina Symphony's Ovations event in September. Now he is working on Beethoven's Moonlight Sonata.
"I will play at another symphony, probably a higher one. But I plan on being the president when I'm grown, so I may not have enough time."
Maximo's hopes for free music lessons acr oss the country are exactly what Musical Empowerment is working to provide – with your support.