Elise Gives Back
Musical Empowerment's 2023 Strike A Chord fundraising week came to a close last month. The organization set a goal of raising $40,000 to continue its mission to support free music lessons and mentorship for deserving youth in North Carolina, New York, and New Hampshire. This year, Musical Empowerment alumni Elise Morrison, who now lives in Chicago, extended a great effort to bring in more than $4,000.
Elise, who is an accomplished percussionist, now works in the financial services department at West Monroe, a consulting firm. "Each week, West Monroe does Giving Friday where an employee-submitted organization is highlighted and employees can donate to the cause throughout the day." She explained. "West Monroe then matches the donations and sends the money raised to the organization. I submitted an application for Musical Empowerment and was thrilled to hear it was selected."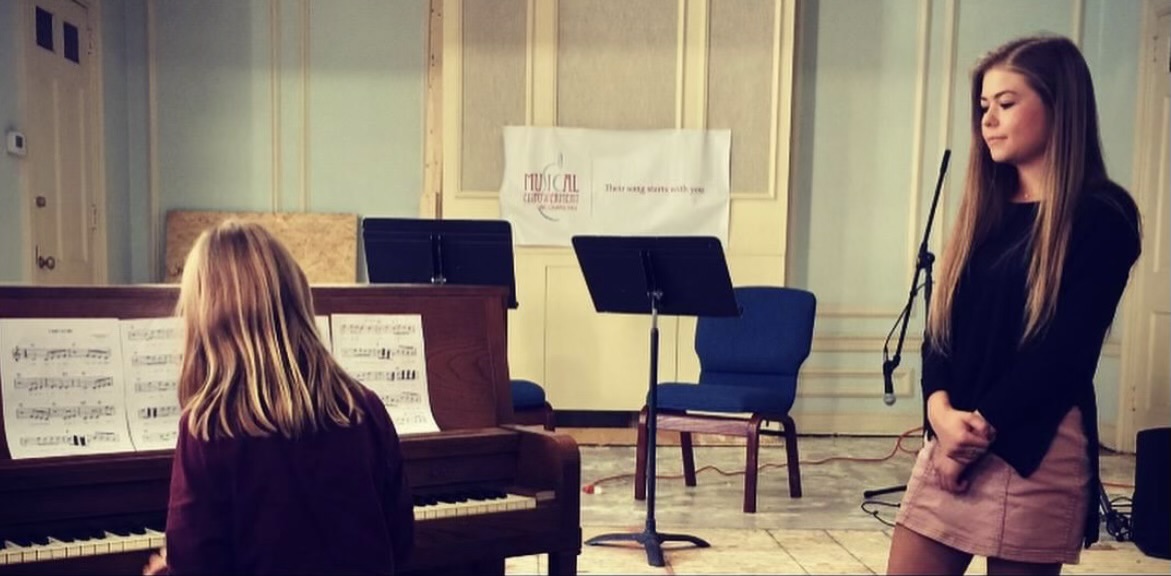 Even before attending UNC for undergrad, Elise says she knew that Musical Empowerment was an organization she wanted to be involved in because without mentorship, she would have never had the confidence to pursue her own goals as a musician. "I played percussion growing up and was one female in a group of about 25. While intimidating at times, having the support of mentors and family helped me run with my passion. I wanted to be able to instill that same sense of confidence in others to go after their interests and not look back."
Elise credits her grandmother for instilling in her a love for music and giving back, "I can attribute a large majority of my interest in music and involvement in Musical Empowerment to her, as it is truly a special feeling being able to continue spreading the love of music and inspiring others as she did throughout her lifetime."
For Elise, staying connected with Musical Empowerment is about more than just the music. "While music is at the core, Musical Empowerment highlights the value of mentorship and the importance of empowering young children to explore their passions creatively and with confidence. I want to take hold of the opportunity to give back to a growing organization with such admirable values." Her love for giving and music extends even beyond Musical Empowerment, "Back in 2015, I held a hands-on percussion clinic for about 50 young girls with the name "Stick to It". The goal was to inspire others to feel empowered to find and embrace their passions regardless of social norms, whether music-related or not. Musical Empowerment holds these same values, instilling the importance of self-confidence, expression, and mentorship."This year's Strike A Chord fundraiser brought in $39,229 for the organization. You can make a donation to Musical Empowerment year-round – remember all donations are tax-deductible!