Teacher-Student Spotlight
"It's personalized. It's different from teaching in front of a classroom, it's more about the relationship."
___________________________________________
When Maria Yao was in high school, she took lessons with Musical Empowerment, which at the time was called Carolina Music Outreach. Today, she is our first student alumna who has become a teacher.
When she started to teach with Musical Empowerment during the spring semester of her first year at UNC-Chapel Hill, she was paired with Job Mbaihiguimang. Maria's lessons with Job have given her insight into the unique process that comes with teaching.
For the past four years Maria has been teaching Job piano. "Job told me he wanted to try different instruments. You can really get a base with piano."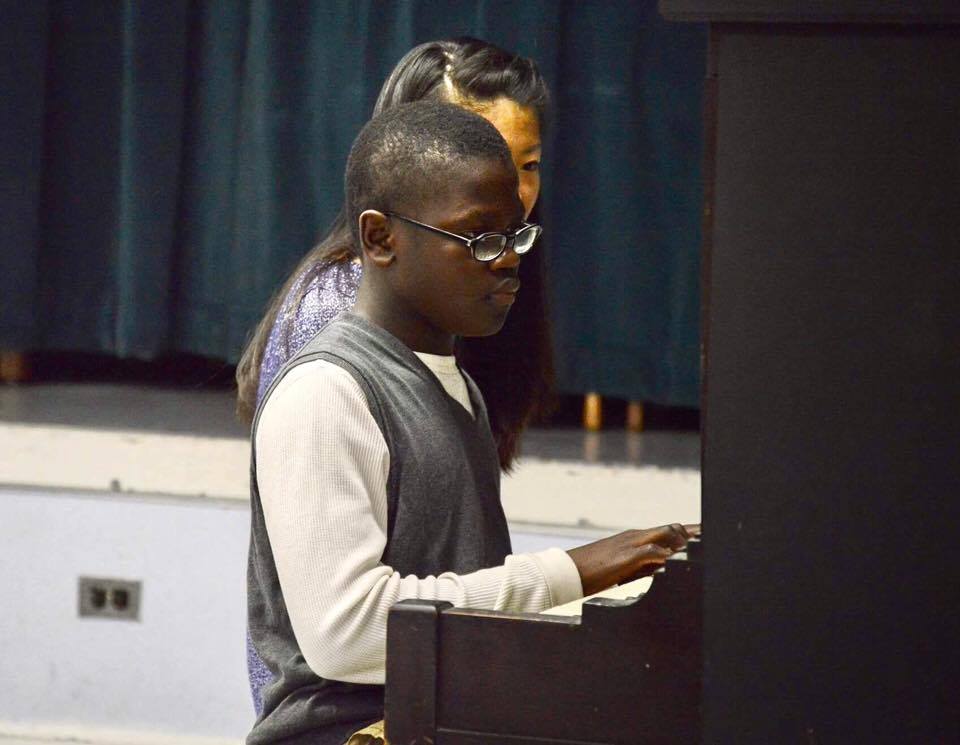 In their lesson a few weeks ago, Maria was helping Job to learn to count beats. She explains that they've "been working on a little bit of music theory here and there" and that "he's doing very well…he has really good rhythm."
Some of her favorite aspects of teaching Job have been seeing when "he has a light bulb moment." Maria has especially noticed how the process of teaching someone in a one-on-one setting inspires a teacher to be adaptable — to relate to their student and truly figure out what methods serve most effectively. She says, "[Job] has a bunch of siblings who come here for lessons, but what works best for him might not work best for his little brothers." She concludes, "It's personalized, different from teaching in front of a classroom, it's more about the relationship."
Maria has also found it amusing that her perspective of college-aged music teachers has changed now that she serves as one: "When I was a [high school] student I thought my teachers were adults and were super professional, but on the other side, I am a fake adult."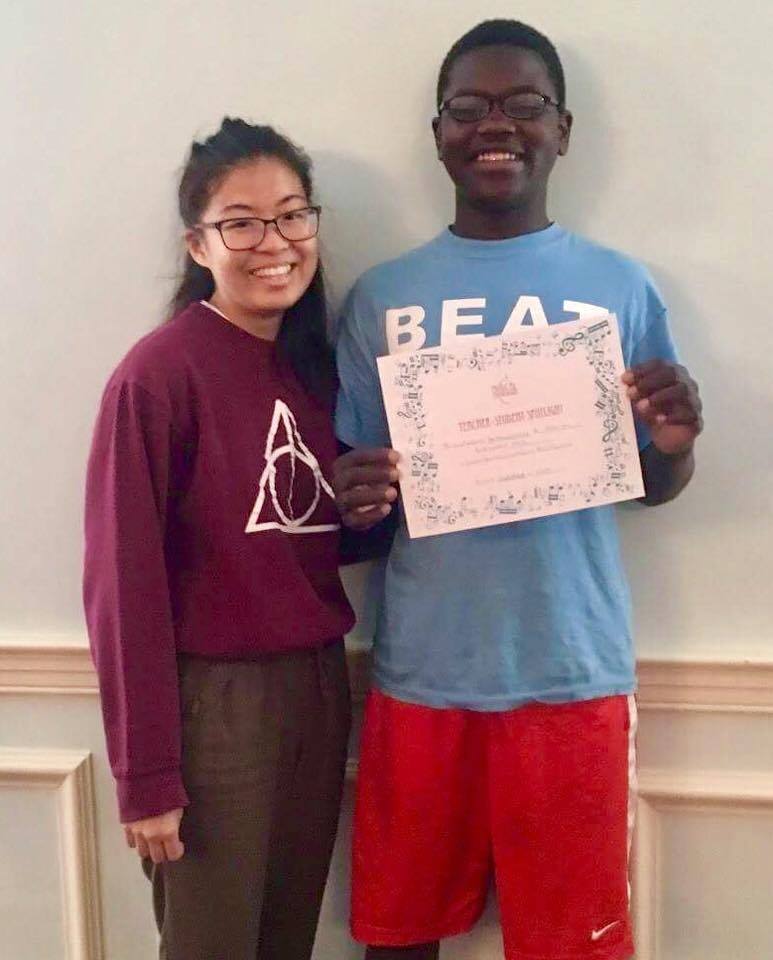 Job responds very well to Maria's teaching methods. He appreciates her for being patient, especially "when [he gets] stuff wrong."
Job is sincere and candid when he describes why he likes music: "for the cool sounds." He has some ideas for things he would like to learn in the future. He expresses his desire to learn the drums at some point. Maria adds, "he would like to learn some rap songs on piano, but we haven't quite figured out how to do that yet."
The give-and-take of music lessons serves as a continuous process. Maria Yao and the thoughtful way that she teaches Job Mbaihiguimang serves as a true example of the give-and-take relationship that music, and mentoring, can create. Musical Empowerment is, indeed, mutual empowerment.