"My wallet has a picture of him and my mom and their wedding," said nine-year-old Maximo. He never really knew his father, but he speaks of him like he did.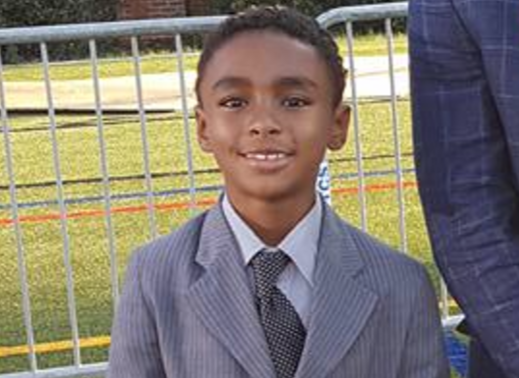 "My mom told me a lot about him and the stuff that he loved. She said he really loved music." Max started taking music lessons when he was three years old. In September, he performed at the North Carolina Symphony's Ovations through Musical Empowerment. He loves to perform and says he never feels anxious. "I wasn't a nervous guy. My father wasn't. I guess I got that from him," he said.
Max continues to push himself to practice and get better. "My family members feel proud. They think I remind them of him. He loved music," said Max.
Max speaks of his father with faraway fondness. "He passed away recently. It was sad. I never met him, just when I was a baby. But I believe my mom and I think he was a great guy."
Max is able to connect with his family and remember his dad through practicing and playing music. " My family says I look like him, I love music just like him," said Max. Max's love for the piano has poured over to those outside of his family, too. "My friend just started playing piano, I think I inspired him," said Maximo.
His love for music is rivaled only by his love of tackling a challenge. "I like challenges. It makes me feel excited because you're learning a lot of new things, something that you've never really known you can, you known," said Max. Maximo recently tackled the Beethoven piece Fur Elise and already has his sights set on a new challenge.
"I try to change songs as quick as I can," Max explains. "It feels exciting when I learn new ones. I'm playing another Beethoven song this year — Moonlight Sonata." Maximo's passion for music stemmed from his father's influence on his life. The drive to challenge himself and get better came from his own gumption. Maximo's ability to continue taking music lessons for free comes from you and your support of Musical Empowerment.