Musical Empowerment Launches Second Chapter at NC State
Musical Empowerment launched its second chapter this week at NC State University. Musical Empowerment at NC State will expand the reach of the organization based in Chapel Hill and provide free music lessons to nine underserved children in Raleigh this fall. The first Musical Empowerment lesson at NC State with teacher Brianna and her student, Anna, is pictured below.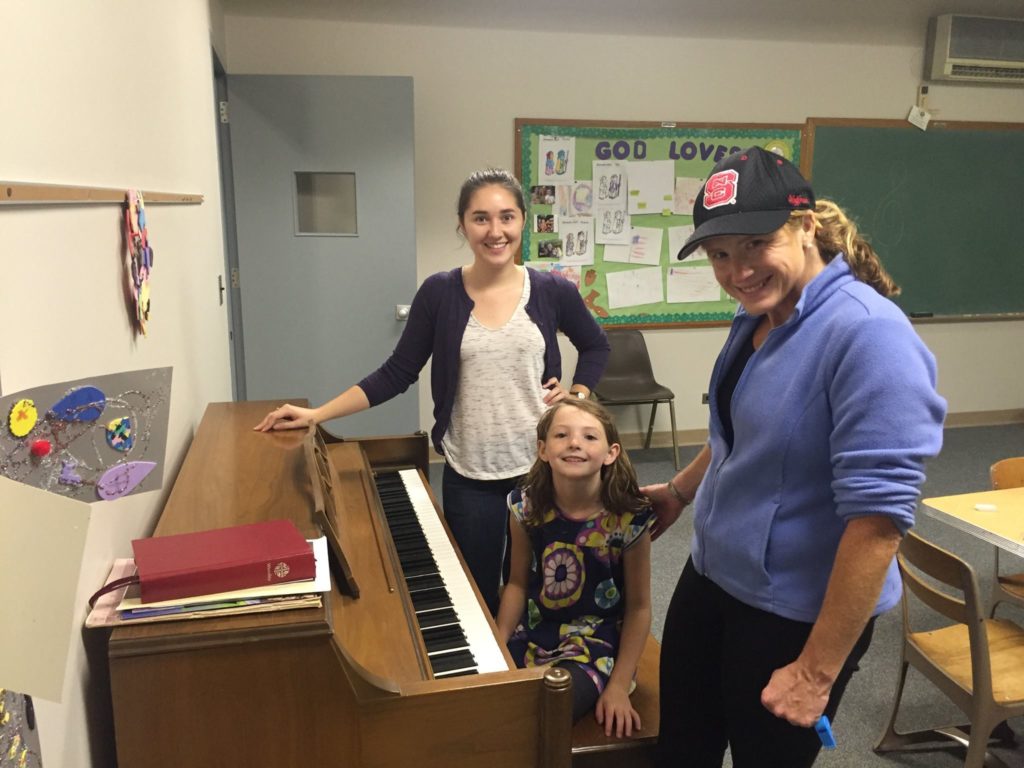 "The UNC-Chapel Hill program has grown to serve over 130 children in need from the Chapel Hill and Carrboro school system this year, and the launch of the NC State chapter is the first step toward program expansion to other campuses throughout North Carolina and across the country," said Executive Director Meredith Richard.
Through free, one-on-one music lessons, Musical Empowerment at NC State nurtures meaningful relationships between NC State student mentors and underserved children in Raleigh. These mentorship relationships foster a shared love of music and learning that builds a foundation of confidence, creativity and self-discipline to create successful individuals.
Musical Empowerment at NC State president Alex Kim comments, "Having the opportunity to learn to play an instrument was, and remains, the singular most impactful and transformative factor in my life. Music education, through the important values it imparts, grows and empowers individuals far beyond the keyboard."
"We are very excited to provide music lessons to children and families in the Raleigh community and to continue to watch the program grow."
Click here to "Like" Musical Empowerment at NC State on Facebook.
#music #service #business #volunteer #children #youth #kids #nonprofit