Piano Lessons from Across the Globe
Meet Sunny, one of our volunteer piano teachers from Wake Forest University. Sunny is an international student from China and was unable to return to the United States for school this fall due to COVID-19. However, this has not stopped Sunny from continuing her education AND her Musical Empowerment lessons with her student, Sophie!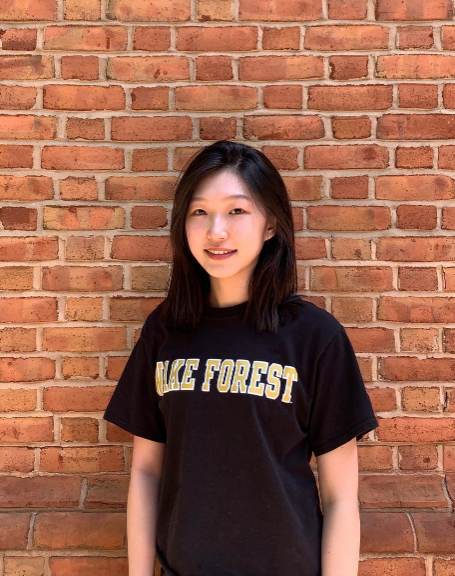 Check out this great advice she had to share:
1. Why did you decide to get involved with Musical Empowerment?
"I have been playing the piano since I was five. When I found the opportunity of getting involved with Musical Empowerment, I thought it was a wonderful chance for me not only to explore a different world of teaching music and to realize my self-value, but also to share my experience and the joy of learning music to other people. Musical Empowerment is an organization that effectively connects people who enjoy music themselves and people who are curious about the field."
2. How has working with your student impacted you?
"Working with my student has impacted me greatly from two main points. First, it develops my planning ability. I need to plan and prepare classes based on my student's level and interests while I also need to adjust the schedule based on student's feedback and performance. Second, it cultivates my communication skills since I need effective communications with my student and her parents to make classes go smoothly."
3. What has been your biggest challenge from COVID?
"I think my biggest challenge from COVID is that I have to stay at home and stay in China and cannot return to campus in fall. I lost many face-to-face interactions with people and the outside world. I cannot stay with my friends during this semester because we are all in different cities. I miss the time when I could chat with my professors in office hours and attend club activities on campus. I miss the good old days when I do not need to face the computer screen day to day!"
4. How have you been staying motivated/inspired during this time?
"I keep finding things to do for myself during this time to stay busy. I worked in a coffee shop while learning how to make coffee, began to learn a new language, and read nine books. I think stuffing my life makes me feel fulfilled and cheers me up quickly when I begin to feel upset."
5. What advice do you have for fellow college students during this time?
"First, stay healthy by following the school and state's COVID-19 guidelines. Second, reach out to friends or families when feeling down or lonely. Tell them what you think and you will feel much better. Last but not least, believe that things will be going back to normal soon. This is a hard time for everyone, but we must have confidence. Stay positive and do what we can do."
Best,
Sunny