On July 17th, leaders from all seven Musical Empowerment chapters gathered in-person and virtually to reconnect with our mission for our 5th annual Leadership Summit. It was a weekend of new beginnings, new friendships, and new ideas. There were many first experiences. For one of our student leaders, it was her first time ever visiting North Carolina! Many of us painted violins for the first time. For me, it was my first time winning an escape room (after multiple failed attempts). It was the first time our co-presidents could meet in-person since the beginning of the pandemic. It felt like we had finally reached the summit of a tedious, uphill hike. At the top, we saw a magnificent view of what we had accomplished during these challenging times and of a brighter future ahead.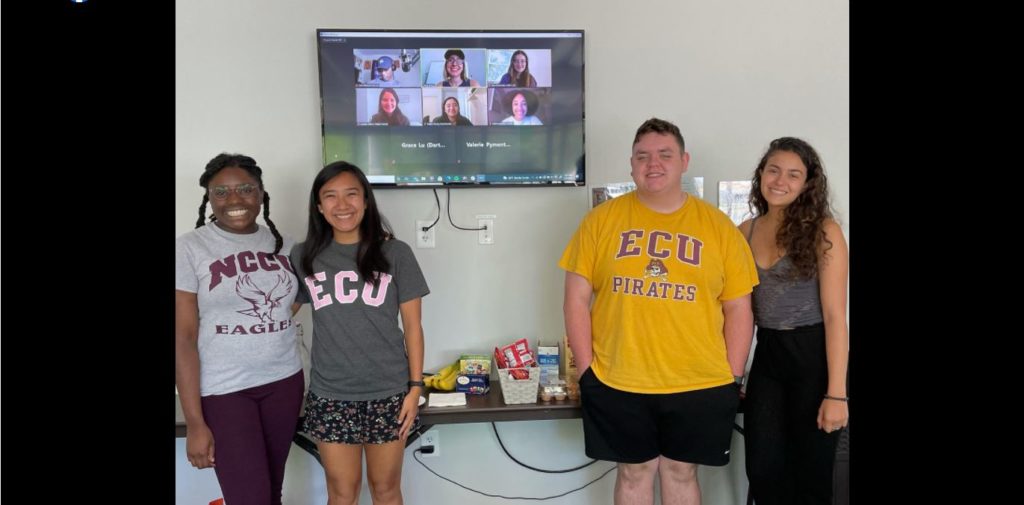 Now, almost one month later, preparations for the fall semester are underway. Upperclassmen are returning to campus and first-year students are beginning their college journeys. Back-to school. There are still a lot of unknowns. I feel like in some ways, we are back at the bottom of another looming slope. It is still an exciting time, but one filled with uncertainty.
It can be easy to get caught up in that uncertainty. However, one thing that is certain is that we have done it before and we will do it again. Our students, families, and leaders are resilient. We've learned from that first climb we took together and from our own individual mountains we've scaled along the way. I know our leadership teams and communities will come together and (with a little music to brighten things up) continue moving forward. Many lessons have been learned along the way. But more importantly, we've grown closer. When I think about the Summit and the beautiful view from there, I don't really remember the specifics of our info sessions. I don't remember all the notes and brainstorming that took place. Instead, I remember the electric feeling of being together both physically and united in our passion for music education. After months of virtual interactions, it felt so good to just be in the same room. We are committed to our goals and have such inspirational folks on board who will make them happen.
Though we are separated again at least for now, I do feel more connected to Musical Empowerment, our mission, and our college students than ever. I am confident that the next Summit will be even more satisfying and we'll get to the top together.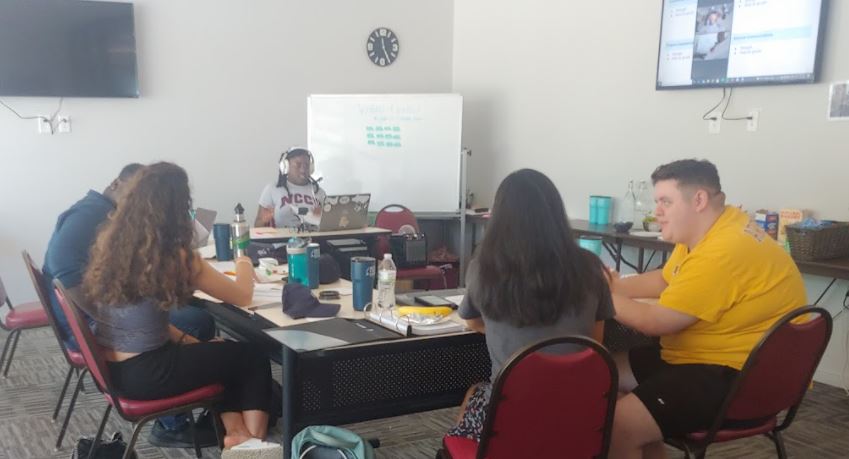 But don't just take it from me, hear from our volunteers about their experience, too!
What surprised you about the Summit?
I was suprised by how quickly everyone connected since we had people in-person and virtual from all over the place. It was still a really fun, positive environment." – Dartmouth College volunteer
What was your favorite part?
"My favorite part was the escape room. I loved how we worked as a team there and it showed how we just met but were on the same page." – Hunter College volunteer
What are you looking forward to this fall?
"The Summit was an amazing time to learn from other chapters. I am very excited to continue making a difference and cannot wait for our in-person lessons to start back up in the fall!" – East Carolina University volunteer
Was there a moment that made you cry?
"The video at the end had me so emotional. I felt so supported and just excited to start ME again." – NC Central University volunteer
Do you have any advice for future attendees?
"Stay happy and healthy!" – East Carolina University volunteer
See you next year!