When I first learned about Musical Empowerment at UNC's FallFest my freshman year (2014), I never could have imagined it would still be such a big part of my life 8 years later. As a college student, Musical Empowerment gave me a home on campus. It taught me what it was like to fight for something you believe in. I never considered the fact that music education (which drastically shaped my life) wasn't available to some of my peers. Musical Empowerment opened my eyes and gave me a way to give back. We made the world a little bit better by providing free music lessons and instruments to students in the Chapel Hill community. I was paired with my first flute student and got hooked during the first lesson. Her reaction to playing a note successfully for the first time was absolute magic.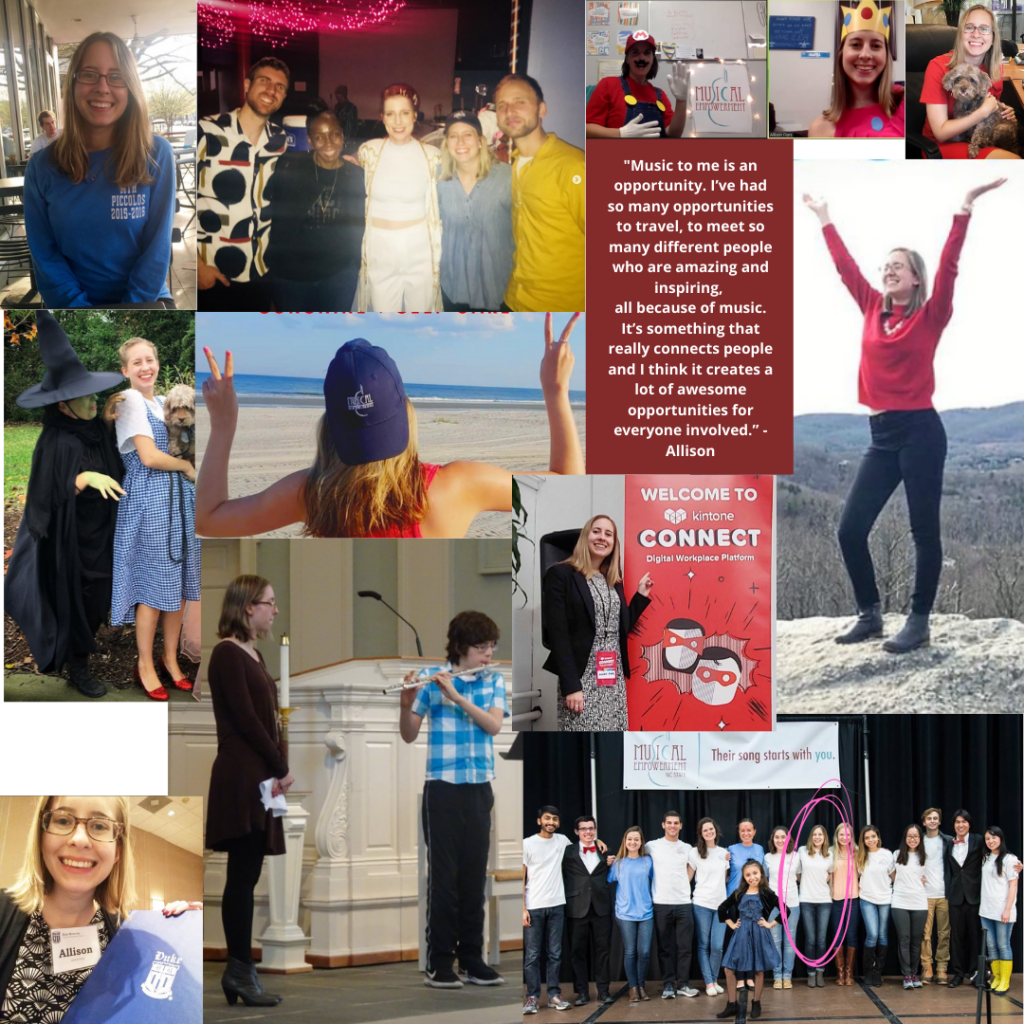 Today, we have chapters in four additional North Carolina communities plus Dartmouth College and Hunter College in NYC! The number of chapters and students served continues to grow. Our pairs stayed strong even throughout the pandemic – over 300 students are currently receiving lessons! We collected and distributed nearly 40 laptops to families in 2020 so they could continue meeting with their mentor virtually. While those statistics are incredible, it will be the people and stories behind them that stick with me the most.
Some of our long-time students and families come to mind. The daughter of a refugee who is writing and recording her own music. A violin student who started with Musical Empowerment in 2015 is now in a youth philharmonic ensemble. She is taking professional lessons on a scholarship – her musical journey is just beginning. A high school senior waiting to hear back from UNC in hopes of becoming a mentor himself.
I will miss the little things the most – dropping off an instrument to a new student and seeing the excitement on their faces. Watching a nervous student persevere through their first recital performance and proudly take a bow at the end. Chatting with our college student leaders about how their classes are going and what they want to do after graduation.
In reflection, there are so many accomplishments to be proud of and even more to be excited about in the future. Musical Empowerment celebrates 20 years in 2022 and we are ready to celebrate! I'm personally looking forward to attending the wide range of events planned as both a donor and supporter.
I hope you will join in the celebration by making a contribution yourself during our Strike a Chord fundraiser coming up on February 14th.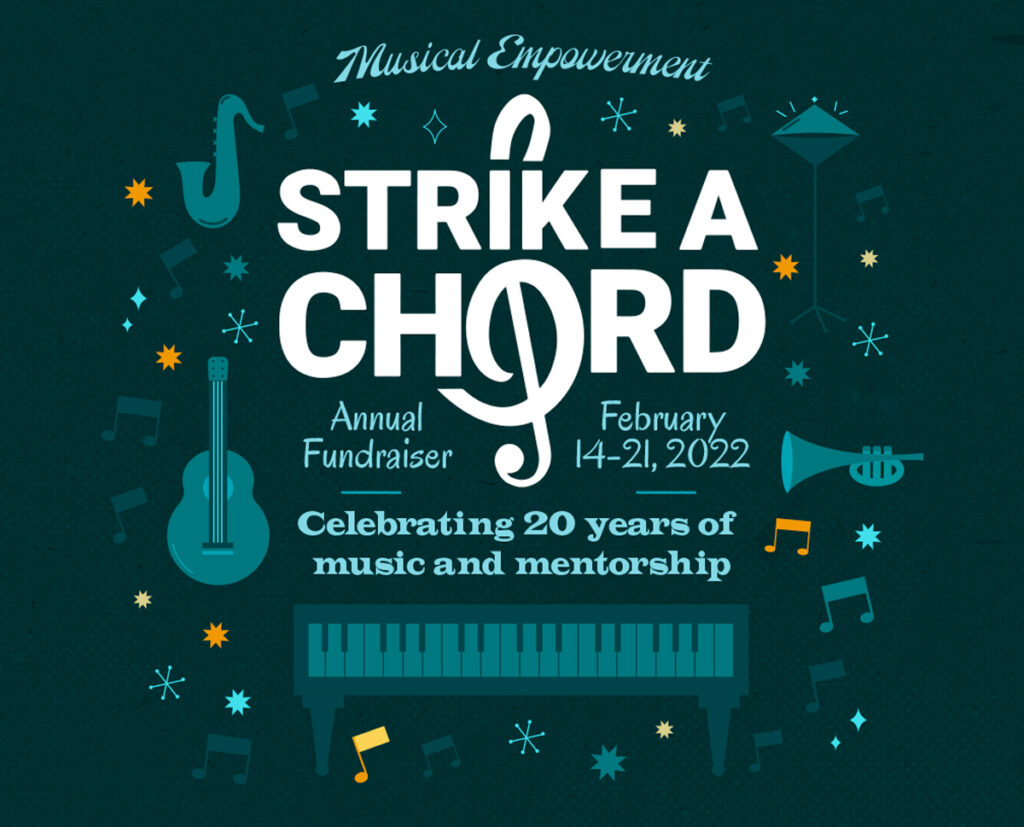 I assume since you are reading this and you've gotten this far, you too care deeply about this organization. For that, I'd like to say thank you. No matter how big or small your contribution, this organization runs on people and passion. With your help, the best is yet to come.
Thank you,
Allison Flors
Chief Operations Officer June 2018 – January 2022
I am thrilled to be joining SAS in Cary, NC as a Technical Consultant for my next career adventure. I will still support Musical Empowerment and teach private music lessons as much as I can 🙂 Connect with me on LinkedIn to keep in touch!